Back to all posts
Posted on
Come be a part of our School Advisory Council (SAC)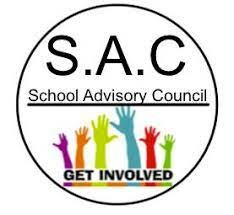 Do you have a child enrolled at St. Teresa of Avila? 
Parents of students enrolled in St. Teresa of Avila School are welcome to attend the School Advisory Council (SAC). The SAC, also known as Parent Council, meets on the third Monday of each month during the school year from September to June with the exclusion of December and the exception of long weekends (February & May) where meetings occur a week earlier (on the second Monday of the month). Elections are held in April for executive positions. Come to the meetings and stay as long as you are able to attend. Bring your children (all ages) so they can enjoy the gym facilities - Child Care is provided at no charge to attendees.  
Parents are always welcome and their help is very much appreciated! Contact sta.schooladvisorycouncil@gmail.com if you would like to volunteer for a specific event or day and Criminal Record Checks are required for volunteer events where you will be interacting with children.
Criminal Record Checks are NOT required to attend SAC meetings.
Click here for an overview and also agenda items for future SAC meetings.
Here are the minutes from our last meeting.